A secret army, a war without end–and a journalist determined to uncover the truth:  That's the story of the film Dirty Wars and it's out now on DVD– it's about JEREMY SCAHILL, he's National Security correspondent for The Nation magazine.  John le Carré called the film "gripping, compelling and totally convincing."  Now it's on the list for an Oscar nomination for best documentary.
We'll feature interviews with director RICHARD ROWLEY, and with Jeremy Scahill-- he wrote the bestseller Blackwater: Rise of the World's Most Powerful Mercenary Army.  He's reported from Afghanistan, Iraq, Somalia, Yemen and elsewhere, and he's appeared regularly on the Rachel Maddow show, Real Time with Bill Maher and Democracy Now!
WATCH the trailer for the "Dirty Wars" DVD HERE — it's our featured thank-you gift in this hour of the KPFK fund drive–please call and pledge during the show: 818-985-5735.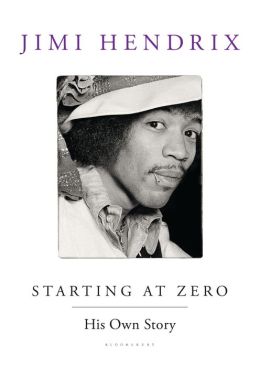 Plus: There's a new Jimi Hendrix book that's just been published, one nobody thought was possible – Starting at Zero: His own story,  "a posthumous memoir," assembled from Jimi's writings and diaries by ALAN DOUGLAS and colleagues.  We'll speak with Alan –he's best known for producing many of the posthumous Jimi Hendrix releases – and he was also a close friend of Jimi's.